Location
Classes and guest lectures take place on the Talence Campus of the University of Bordeaux and on the Green Campus.
The "Green" Campus of the University of Bordeaux is located on just over 50 ha of land that features buildings, vineyards and orchards. Located about 20 minutes from downtown Bordeaux, the campus provides the benefits of country-living while remaining a convenient distance from the city center. The main campus includes administration services, a library, institutes with research laboratories, amphitheaters, greenhouses, vineyards and orchards. 
The Green Campus is acknowledged as a leading campus for research and innovation in biology, biotechnology, agriculture and environment. It is home to world-class academic research laboratories that conduct research in plant science, ecology and the environment in response to current challenges within the agricultural, forestry and aquaculture sectors.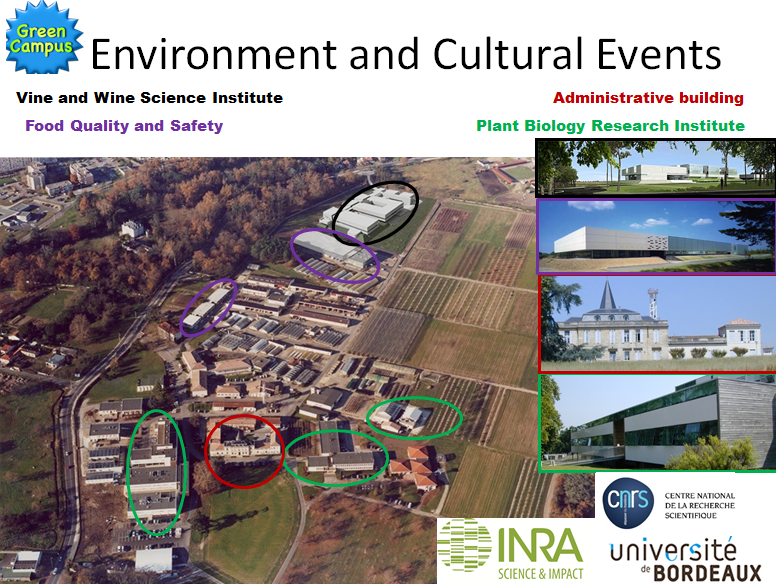 ---